Treat yourself to the real Budapest. Have enough time for all your plans. End the day on the terrace with a glass of good Hungarian wine. This is what your stay at the Mamaison Hotel Andrassy can look like.
Near the famous Andrássy Avenue, in the centre of the city on the Danube. Just a few minutes' walk from the famous Heroes' Square or the Szechényi Thermal Baths. We have created a peaceful place for you that will meet even your strictest accommodation requirements.
Built in 1937 in the Bauhaus style, guests now travel to the building for family holidays and business trips.
Buffet breakfasts, and delicious Hungarian and nternational cuisine in the La Perle Noire Restaurant. In our second hotel Mamaison Residence Izabella, you can use the gym or relax in the sauna, which is just a few minutes walk (800 metres) from the hotel. These are just some of the options offered by the Andrassy Hotel.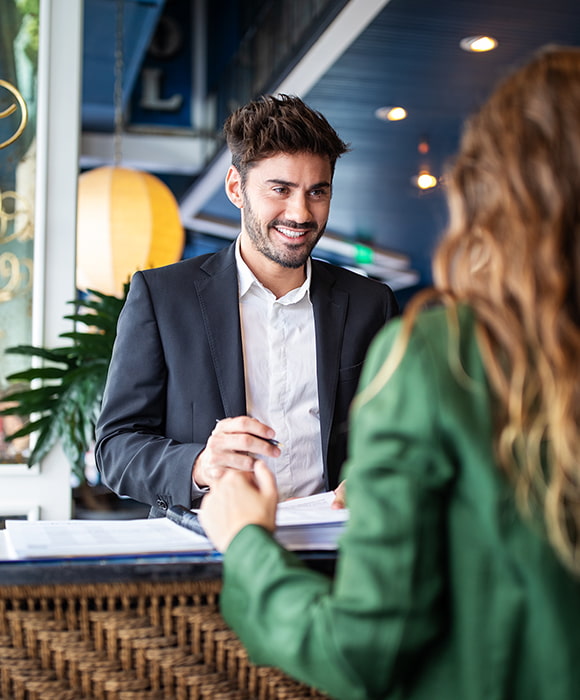 Check⁠⁠⁠⁠⁠⁠⁠⁠⁠⁠⁠⁠⁠⁠⁠-⁠⁠⁠⁠⁠⁠⁠⁠⁠⁠⁠⁠⁠⁠⁠in ⁠⁠⁠-⁠⁠⁠ Need to arrive early? Please contact us. Our reception is fully available 24/7.
Check⁠⁠⁠⁠⁠⁠⁠⁠⁠⁠⁠⁠⁠⁠⁠-⁠⁠⁠⁠⁠⁠⁠⁠⁠⁠⁠⁠⁠⁠⁠out ⁠⁠⁠⁠⁠⁠⁠⁠⁠⁠⁠⁠⁠⁠⁠⁠⁠⁠⁠⁠⁠-⁠⁠⁠⁠⁠⁠⁠⁠⁠⁠⁠⁠⁠⁠⁠⁠⁠⁠⁠⁠⁠ Sometimes more time is needed. We will be happy to accommodate you. Just let us know in advance, please.
---
Luxury accommodation is just one of our strengths. Your stay with us is made even more pleasant by our services, which we take great pride in. Feel free to use any of them.
Buffet breakfast
4 conference rooms
Lobby bar connected to reception 24/7
Concierge service
Free Wi⁠⁠⁠⁠⁠⁠⁠⁠⁠-⁠⁠⁠⁠⁠⁠⁠⁠⁠Fi
La Perle Noire Restaurant
Gym with sauna
Parking
61 rooms, 7 suites
Room service
Massages can be arranged